About TDC: History & Mission
Welcome to The TouchDown Club of Dallas, a registered non-profit 501(c)(3) organization directly benefitting and supporting The Ashford Rise School of Dallas. We invite you to take a look around to find out more about The TouchDown Club ("TDC"), annual fundraising events and club members. Check back soon as our new interactive website is in development stages and will continue to be updated over the coming months.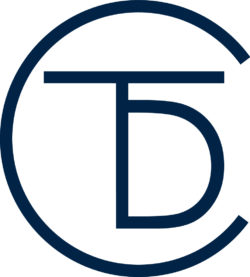 On Easter Sunday in 1995, John & Wendy Poston gave birth to twins and one of them (Michael) was diagnosed with Down syndrome.  They began a national search for a program they could bring to Dallas and, finally in September of 1997, the Poston's found exactly what they were looking for in Tuscaloosa at the University of Alabama.  It was a program named "RISE" which focuses on the needs of toddlers and preschoolers who have developmental disabilities, such as Down syndrome.  Through months of advocating to bring this wonderful program back home, John was finally successful in chartering the program to establish The Rise School of Dallas.  Knowing it would take constant fund raising efforts and support from the community to keep Rise operational, John established a small group of men (coworkers and colleagues) and they called themselves The TouchDown Club.  In 1998, The TouchDown Club of Dallas started with around 30 members and today the club has grown to over 300 active members and alumni across all professional industries in Dallas.
Then and today, the mission of TDC remains unchanged…  a is a group of like-minded men working together to raise charitable donations and contributions for The Ashford Rise School of Dallas, an early childhood education program for children ages 6 months to 6 years with developmental disabilities like Down syndrome.

Recently relocated to the newly constructed Moody Family YMCA located near the intersection of Preston and Mockingbird Roads in the Park Cities, Ashford Rise is the only community resource in Dallas that delivers intensive education, intervention and therapy during the children's early formative years.  TDC continues to be the lifeblood of Ashford Rise raising $750K to $1M every year to help improve the lives of the students and their families.  Since its inception in 1998, TDC has raised over $15M through events like Rise & Shine 5K Run, Rise RoundUp, The Rise Cup Classic, and The Stallings Award.  100% of the funds go directly to Ashford Rise and allow the program to continue to provide the highest quality early developmental and educational services to children with Down syndrome and other developmental disabilities.
The mission of The TouchDown Club is twofold:
Raise Money For The Kids
Have Fun Doing It!