TDC Big Texas BBQ 2023
Welcome to TouchDown Club's 2023 Big Texas BBQ!
Mark your calendars for March 25th and come out to the Cotton Bowl!
See below for links for more information!
TDC Big Texas BBQ 2023 Event & Sponsorship Opportunities
TDC Big Texas BBQ 2022 Recap Video
Questions? Interested in sponsorship? Contact Caroline Snabes at (847) 668-6027, CSnabes@YMCADallas.org ; Dylan Leonoudakis at DylanLeonoudakis@gmail.com ; Elias Bahar at EBahar@BalfourBeattyUS.com
*Teams will receive competition details and releases via email after registration.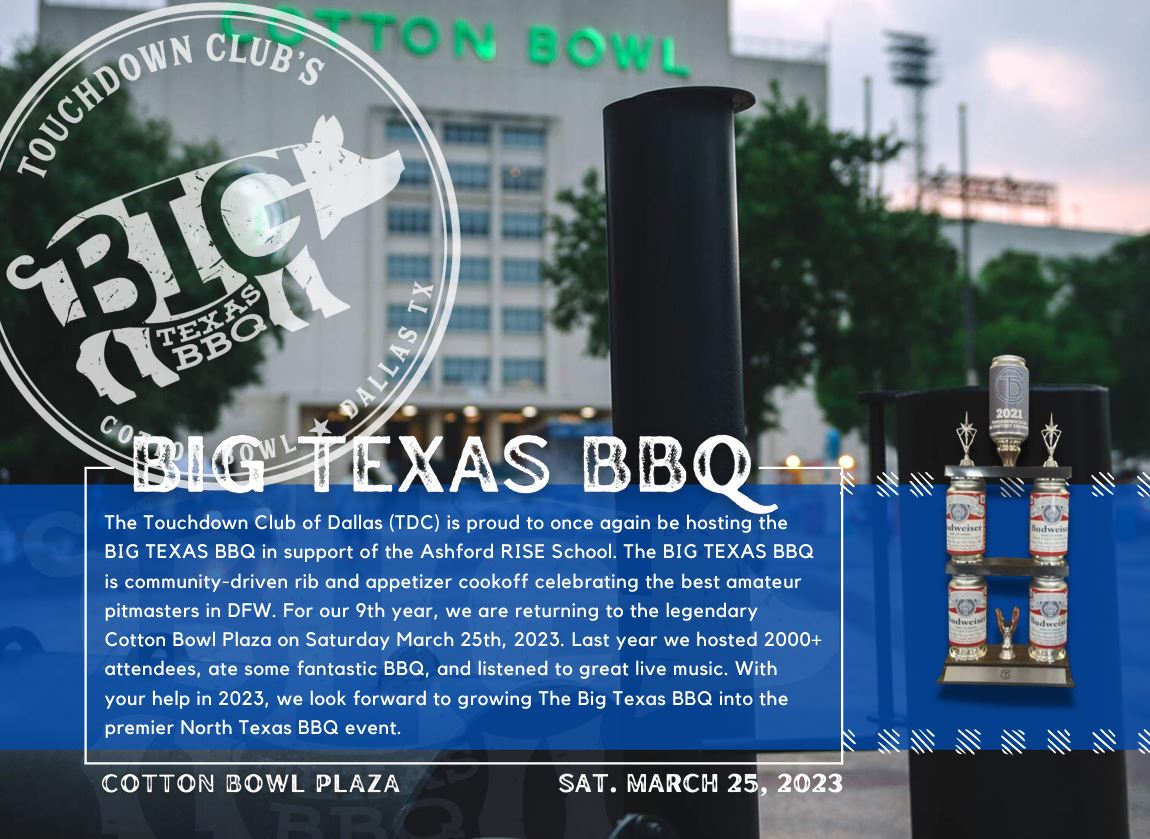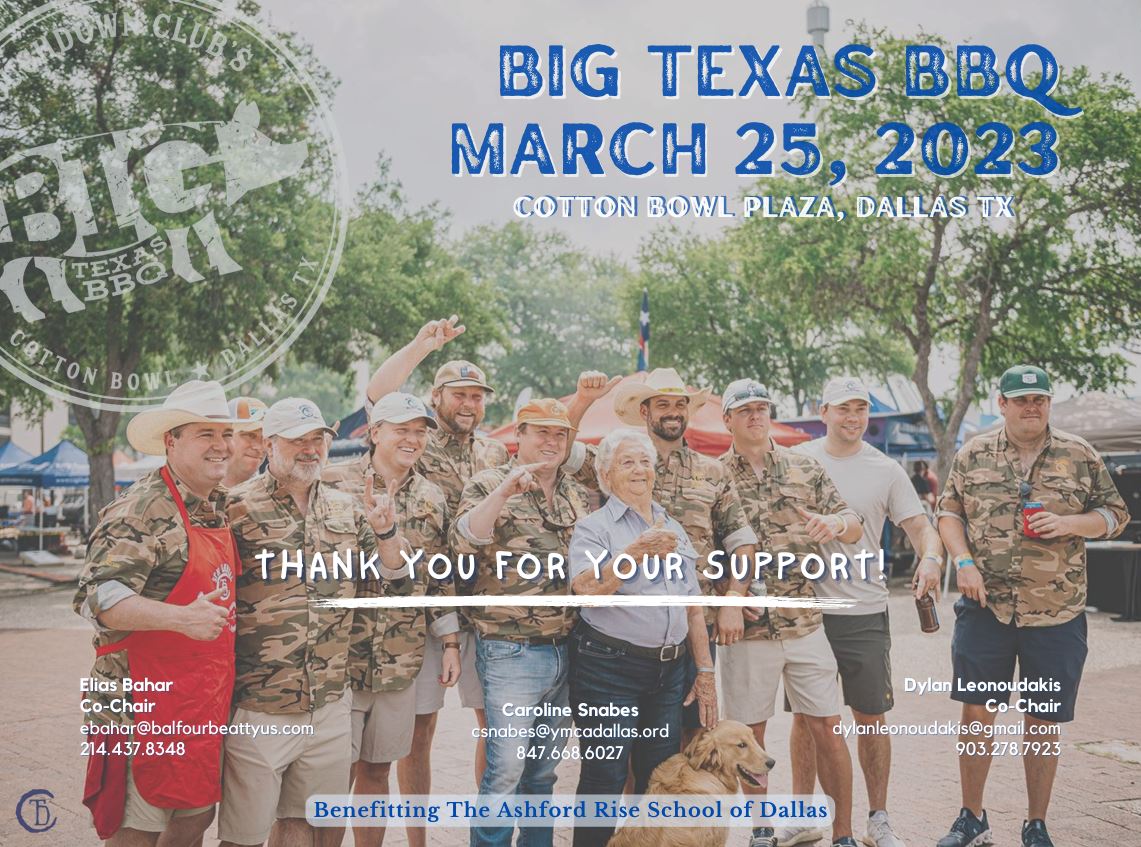 ---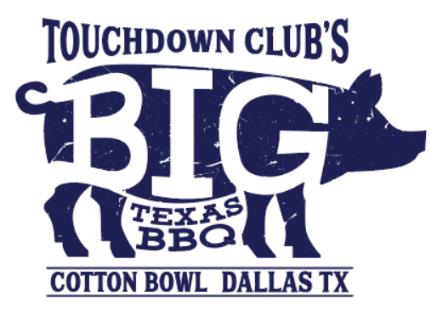 Event Navigation